Our Academic Programs
Pathways School offers excellence in education from Kindergarten to High School, combined with a great sports program.
COURSES
Our Class Offerings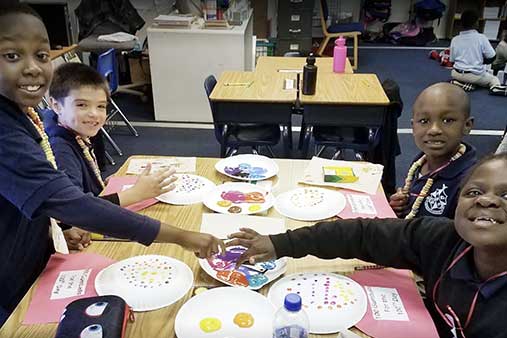 KINDERGARTEN – EIGHTH GRADE
The Pathways' curriculum has been developed to work effectively through individualized instructional plans. Our entire operation is centered around a core of teachers working together to provide an environment that nurtures and strengthens the students' self-esteem. Students are valued for their unique strengths and talents, and individual plans are designed to stimulate academic growth.
The curriculum follows the Sunshine State Standards and uses those benchmarks as a guideline for assessment in order to assure the students a smooth transition to each grade. In addition to the Florida mandated subjects, students are instructed in Life Skills, Study Skills, Social Skills, Spanish, Physical Education, Music and Art.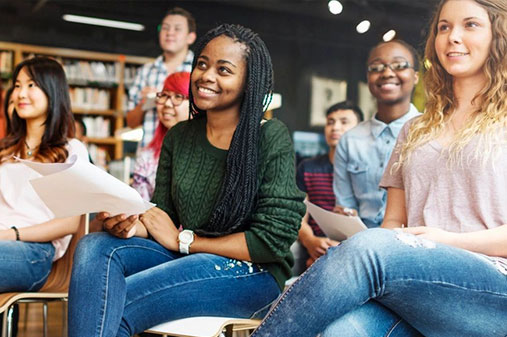 HIGH SCHOOL
Ninth through 12th graders participate in a blended learning class setting where they engage in academic, life skills, citizenship, and leadership curriculums.
Core subjects are done through Edgenuity, an online curriculum recognized by the Florida Department of Education and the NCAA.
MCKAY/GARDINER SCHOLARSHIPS FOR STUDENTS WITH DISABILITIES
The McKay/Gardiner Scholarships for Students with Disabilities are for students who have a current IEP (Individual Education Plan) in the public school system.
STEP UP FOR STUDENTS SCHOLARSHIPS
This scholarship covers the majority of the cost of tuition of lower-income students and is accepted by Pathways School.
EDC (EXTENDED DAYCARE)
Extended Daycare is available before and after school to accommodate working parents. Organized activities and extra-curricular clubs keep students busy and happy.
VOLUNTARY PRE-KINDERGARTEN (VPK)
VPK is a state funded program for children who turn four years old by September 1st. The VPK Program pays for 540 hours of Pre-K. 
HOMEWORK ROOM
Homework assistance with a certified teacher is available after school, Monday – Thursday.
THERAPIES
Speech and Language Therapy, Physical, and Occupational Therapy are available for students who are tested and found to be eligible.
TUTORING
Students who need extra academic help receive tutoring with the subjects in which they struggle. Success is monitored throughout the Catapult Tutoring Program and shared with the parent. The student's classroom teacher has important input into the process and both Teacher and Tutor collaborate to see that the needs of the child are being met.
SUMMER CAMP
Summer Camp at Pathways is not only educational, but, fun! There are a variety of games, sports, arts & crafts, and interesting activities. Our Summer Camp gives every child a wonderful experience with an excellent benefit: many activities will also reinforce and build upon what your child has learned during the previous year, so our campers come back to school ready to smoothly move into the new school year.
CURRICULUM ENHANCEMENTS
K – 8th grade curriculum features language and character building activities that foster tolerance, acceptance, and an overall general feeling of well-being and self-esteem. Additionally, good values, respect for authority, and common courtesy are taught at Pathways School. Life Skills, Study Skills, Character Curriculum, Foundations of Citizenship, Guest Speakers, and Field Trips are also integral parts of our curriculum.
We have many extra-curricular activities for students to be involved in: Basketball, Kickball Club, Chess Club, Bonsai Club, Safety Patrols, Drama, Guitar, Math Club, Flag Football, Keyboarding, Soccer, and Volleyball, Student Council, Track, Spanish, Art, and Physical Education.